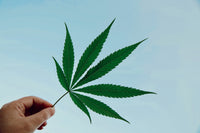 Our vision is to make it easy to incorporate sustainability and longevity into your lifestyle. With our proprietary methods to produce a cotton-like hemp fiber, we plan to reestablish hemp and make it a "new" American source of natural fibers for better products and wellness from the rural farm to your fashion.

Hemp is our fiber of choice. We know you want performance and quality, naturally made. We were a leader in the development of the global organic cotton industry and are now developing the United States' hemp fiber industry, while continuing to grow the global hemp industry. Our motto: Hemp Makes It Better™.
By supporting us, you help fund domestic hemp farmers, processors, textile technology development centers, and manufacturers. The American hemp fiber industry is in its infancy and your support helps bring this historical crop back into the future.